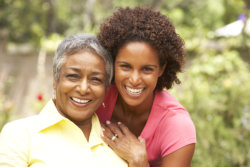 The services offered by Trinity Home Health Care Services who are coordinated and supervised by Registered Nurses and performed by respectful and trustworthy caregivers.
Under the guidance of the CEO and Vice President, who are both Registered Nurses with BSN and Certified Public Health Nurse, the company is driven by quality care.
We are committed to provide quality services to our clients with our goal to keep our standard of operation at greater or equal to the Standard Level Agreement (SLA) benchmark.
The Trinity Home Health Care Services team has strong foundation in providing top-rate health care in the client's residence. We make it a point that their recovery, rehabilitation or the in-home health care services they receive from us will gain their trust. By providing reliable services in an efficient manner, their confidence in the management and their assigned caregivers will merit a recommendation to others who need the same medical or non-medical attention.
Learn more about the quality of the staff at Trinity Home Health Care Services. Speak to one of our representatives today. Call us at 952-465-1959.